January 11, 2017 at 9:00am - 3pm
Wednesday, January 11, 2017 -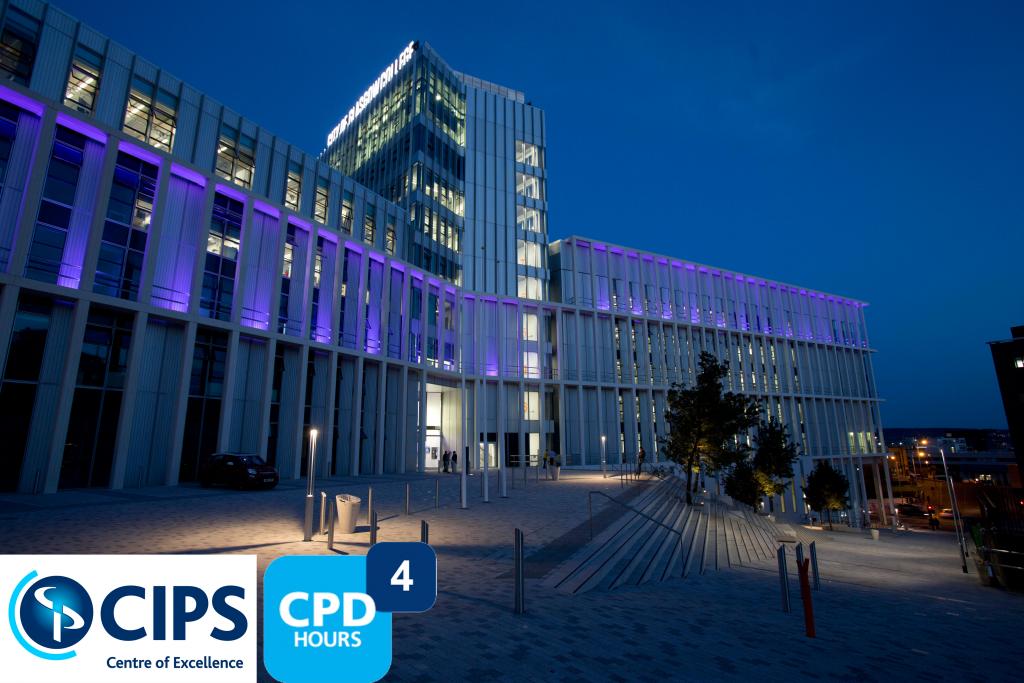 OVERVIEW
Key Procurement and Supply Chain roles are often cited as those that will support the delivery of profitability or service excellence often in environments where budgets are diminishing.  Change is constant and external influences and disrupters often introduce doubt and concern into the aims of those with these responsibilities.  However, such change may also provide opportunity.  Current uncertainty in business activities brought on by high-level considerations such as national and global politics, developing technologies and renewed focus on CSR have the potential to impact even more on the objectives of those involved with Procurement and Supply Chain routines. 
WHY YOU SHOULD ATTEND
This one day symposium, developed to include opinion and commentary from Procurement and Supply Chain practitioners and others with such responsibilities in their organisations, has at its core a consistent, cross-sectoral perspective; recognising that change will have an impact and that we need to be ready to address it.  Delegates who participate will leave with a cohesive perspective against which they can align their own organisation's drivers and the personal actions they need to consider in their roles.  
Delegates can join the event from 

0900

 with a welcome snack breakfast. The agenda will commence at 

0945

 with a break at 

1145

 for a buffet lunch and networking opportunity. 
An option for a short visit around the New City Campus College building will be available 

(Places for the tour will be first come first served)
THE SYMPOSIUM FACILITATORS INCLUDE:
BOOK NOW:
Tickets are sold on a first come first served basis and places are limited so please book early to avoid disappointment.
Cost per ticket: £90 (£75 + VAT)
Booking link here: http://www.cityofglasgowcollege.ac.uk/news-events/events/new-year-new-thinking-procurement-symposium
WHEN
January 11, 2017 at 9:00am - 3pm
WHERE
City of Glasgow College

Sponsored by
Supporting Scotland's Towns
Sponsored By
Supporting Scotland's Towns